BambooHR has a great API key management feature. If you haven't used it before, never fear, it is easy to generate a key and safe to upload it to Compaas with these steps.
The first step is to create a BambooHR account that is for integration access, possibly specific just to Compaas. Creating API keys associated with an employee account is a little more fragile in case that employee access changes in the future.
Then from that integration access account, open user icon: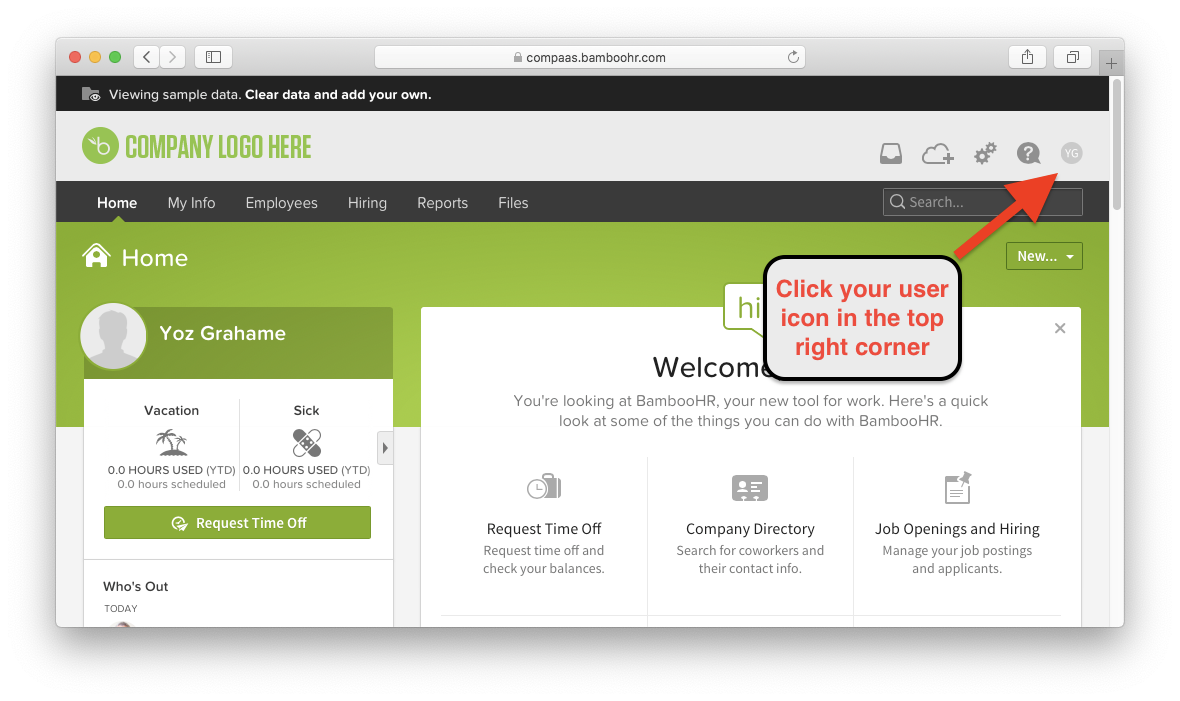 Click API keys: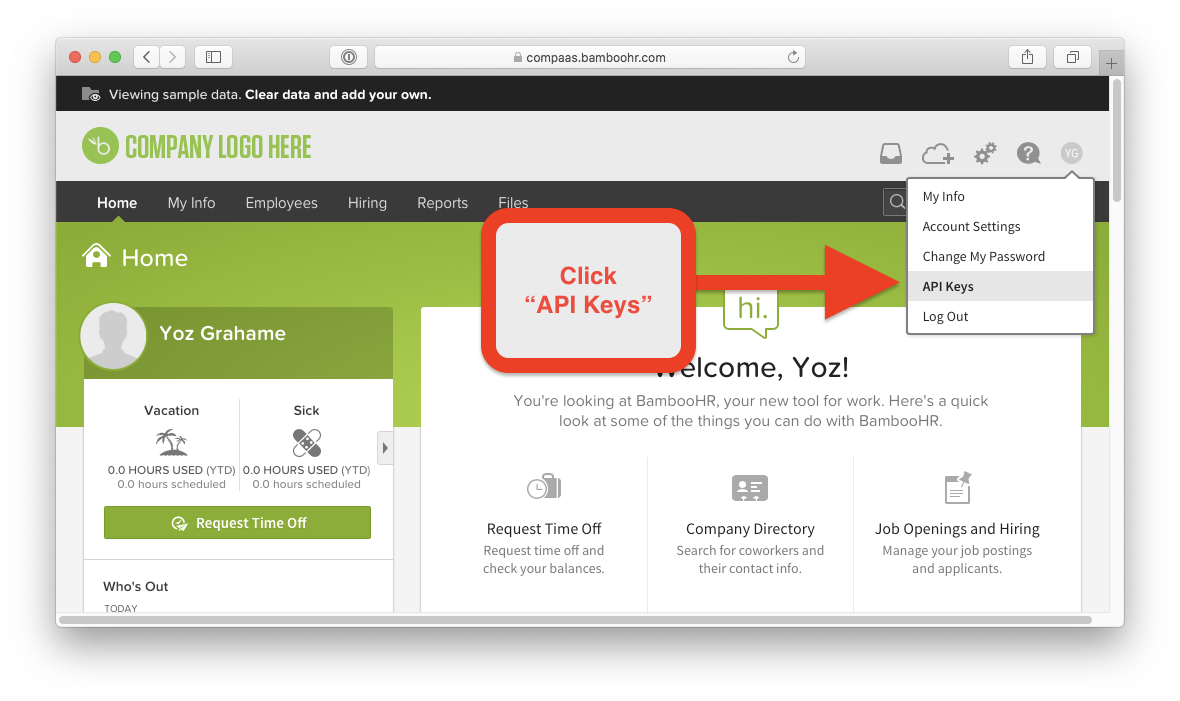 Choose to create an API key: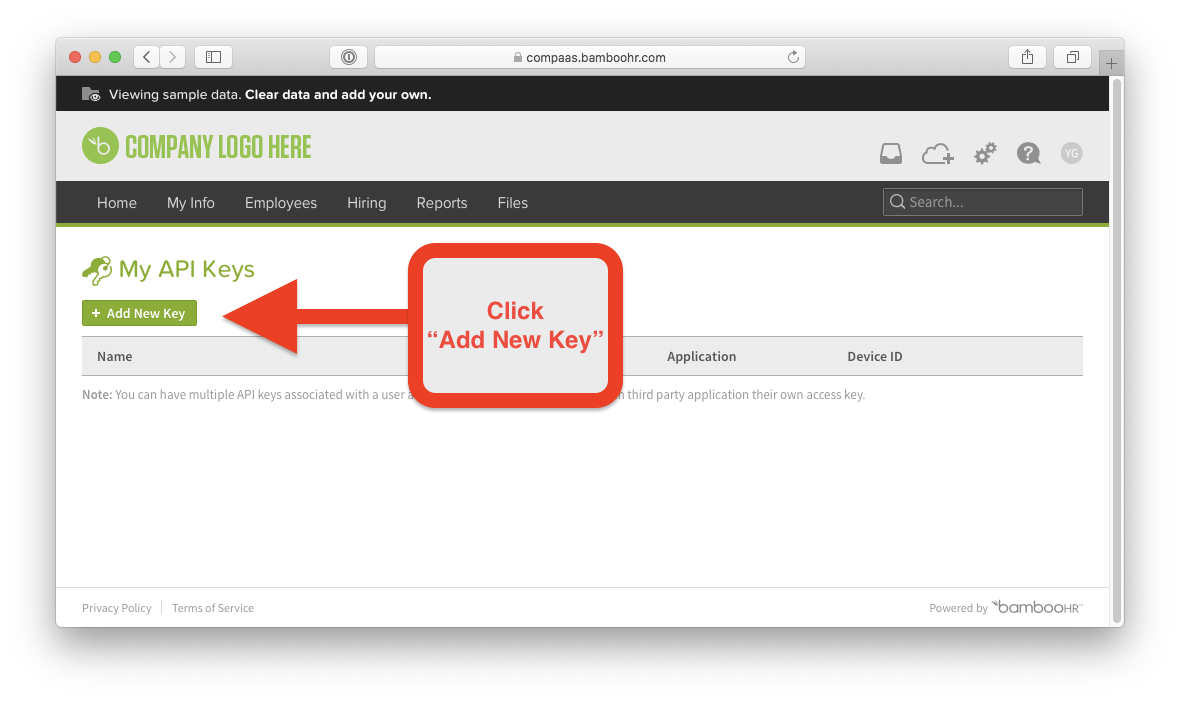 Give it a name like "Compaas API access":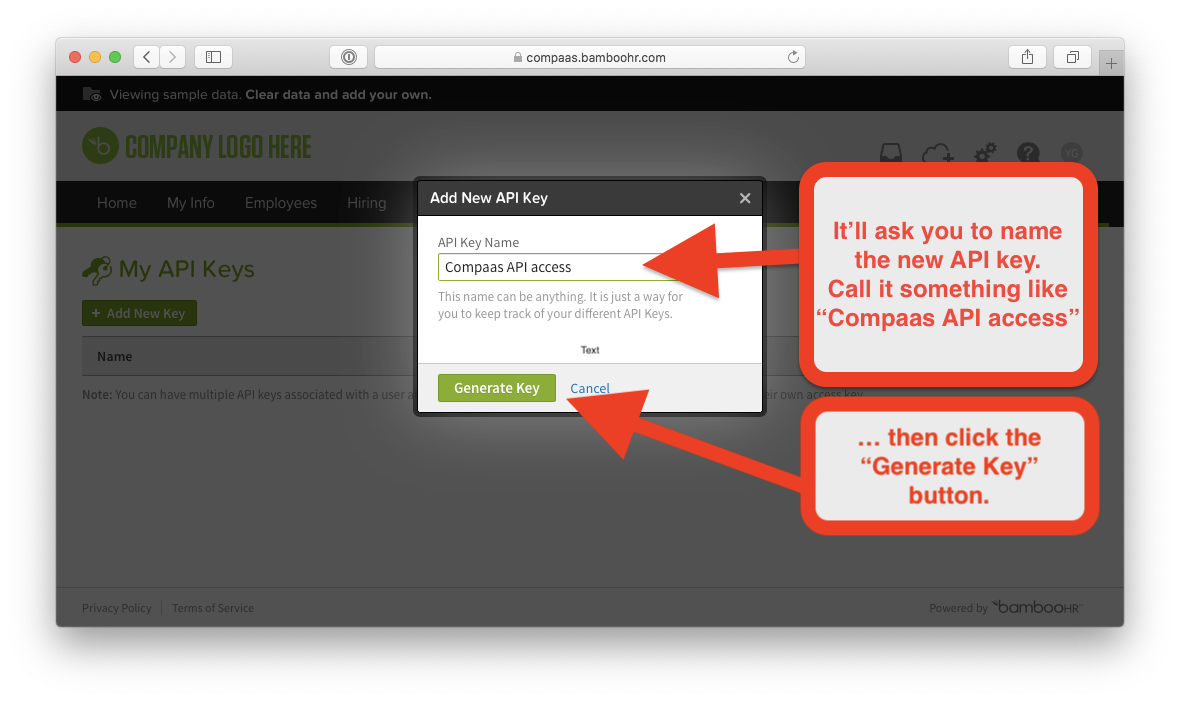 Finally, copy the key and upload it to Compaas securely using our Credentials uploader.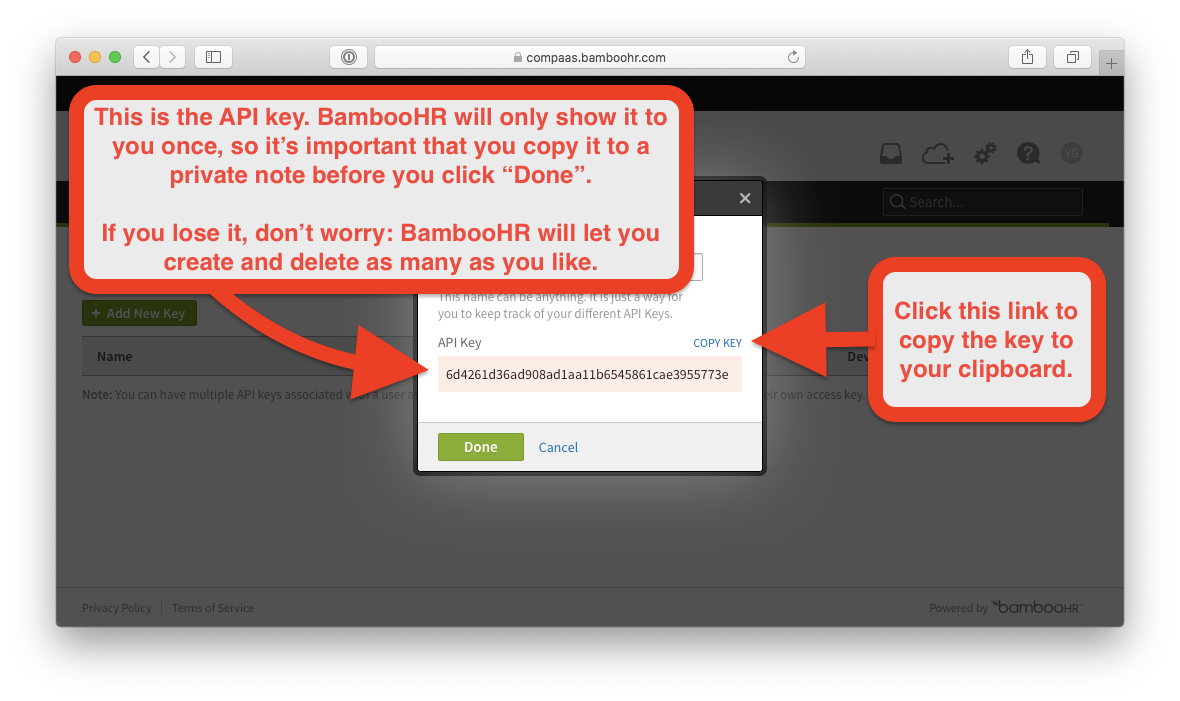 In summary: thank you for using HRIS and Compaas responsibly!